Twenty-five years ago, CASA Paulding was formed by Frederick "Fred" J. Fox (1931-1998) and his daughter Deirdre "Dee" Fox Morris. They were the first volunteers of the CASA Paulding program. Dee remains involved in the program and sits on the Board of Directors. Their vision for CASA Paulding has and continues to provide a great benefit to our children and community. CASA Paulding has enjoyed continued success because of these two individuals and all of the volunteers throughout the years. Our volunteers dedicate their time for abused and neglected children by ensuring they have an advocate who brings individualized attention and a sense of urgency to their cases both in and out of the courtroom.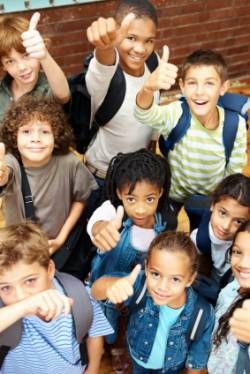 Judge David Soukup (Juvenile Court, King County, Seattle Washington) was dissatisfied with the same case plans and same recommendations for child after child; he believed more individualized attention would produce better outcomes.
Judge Soukup solicited ideas for system improvement from court staff. Out of these ideas evolved the idea for community volunteers to act as child advocates.
Volunteer Guardian ad Litem Program
The Volunteer Guardian ad Litem Program began in King County in 1977. The guardian ad litem did not have to be an attorney. The program recruited volunteers from the community and provided training and support. Similar programs were developed in other states/localities as judges spread the word of the concept.
The National Court Appointed Special Advocate Association (National CASA) was created in 1982 to support volunteer child advocate programs and increase the number of volunteer child advocates nationwide.
The Georgia CASA Program
In 1988, Georgia CASA began as a demonstration project of Kids of Georgia Need Volunteers, Inc. In 1989, two pilot CASA programs in Georgia were formed and the first CASA volunteers were sworn-in. In 1992, Georgia CASA gained independent, nonprofit status and began transitioning CASA programs into independence.
Federal law requires that a Guardian ad Litem (GAL- person appointed by the court to advocate for the best interest of a child involved in a juvenile court deprivation proceeding), a Court Appointed Special Advocate (CASA), or both, be appointed in all cases of child abuse or neglect.
Georgia law includes GALs and/or CASAs for children in juvenile court deprivation (abuse and neglect) proceedings (O.C.G.A. 15-11-9(b)). Georgia law also outlines the responsibilities and limitations of CASA volunteers (O.C.G.A. 15-11-9.1)